MMA Mat Covers
Our martial arts mat covers are available in all colors and sizes in vinyl or canvas. Customize your Dojo today with a mma floor cover for your facility! Order Now
Mixed Martial Arts Equipment
Vinyl or Canvas Covers
Vinyl: 18 oz/sq yd coated vinyl with heat sealed panels and raw edges.
Canvas: 18 oz/sq yd natural or dyed cotton duck canvas. Blind French sewn seams, triple fold hems.
Edge Treatment Examples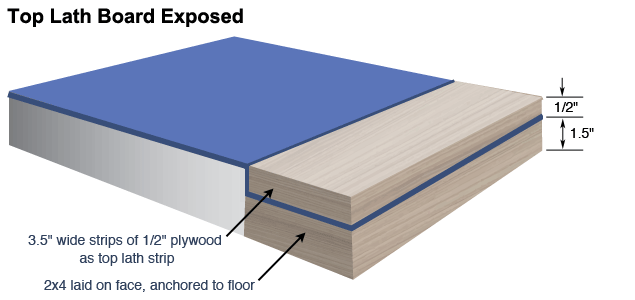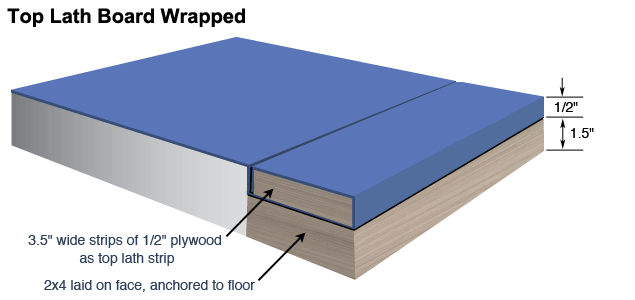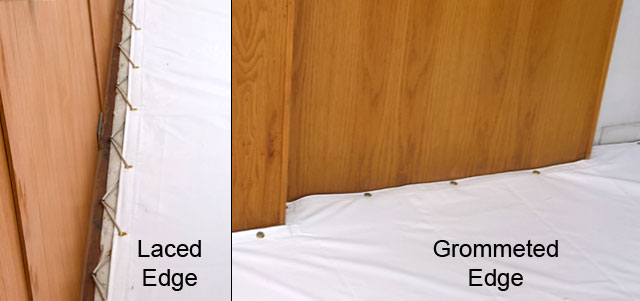 ---
"Perfect fit! Can't thank you enough!! It's coming out beautiful!! Just got done with the floor and about to start finishing the walls!"
- Allen Jacobs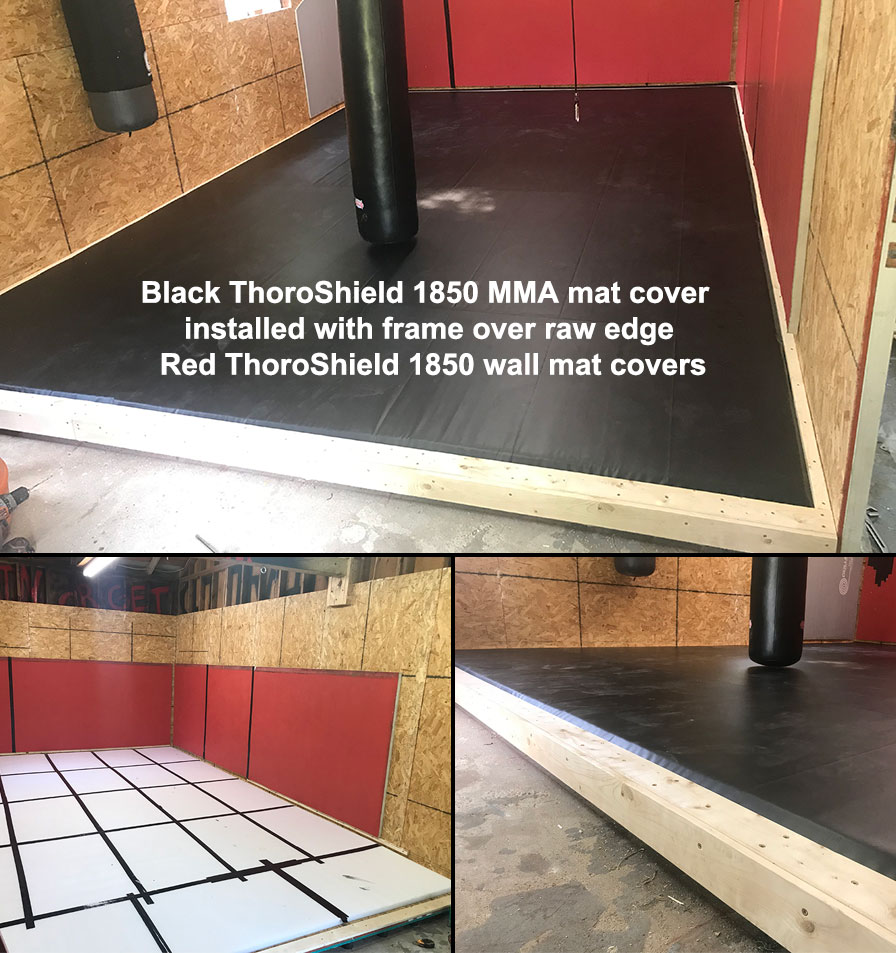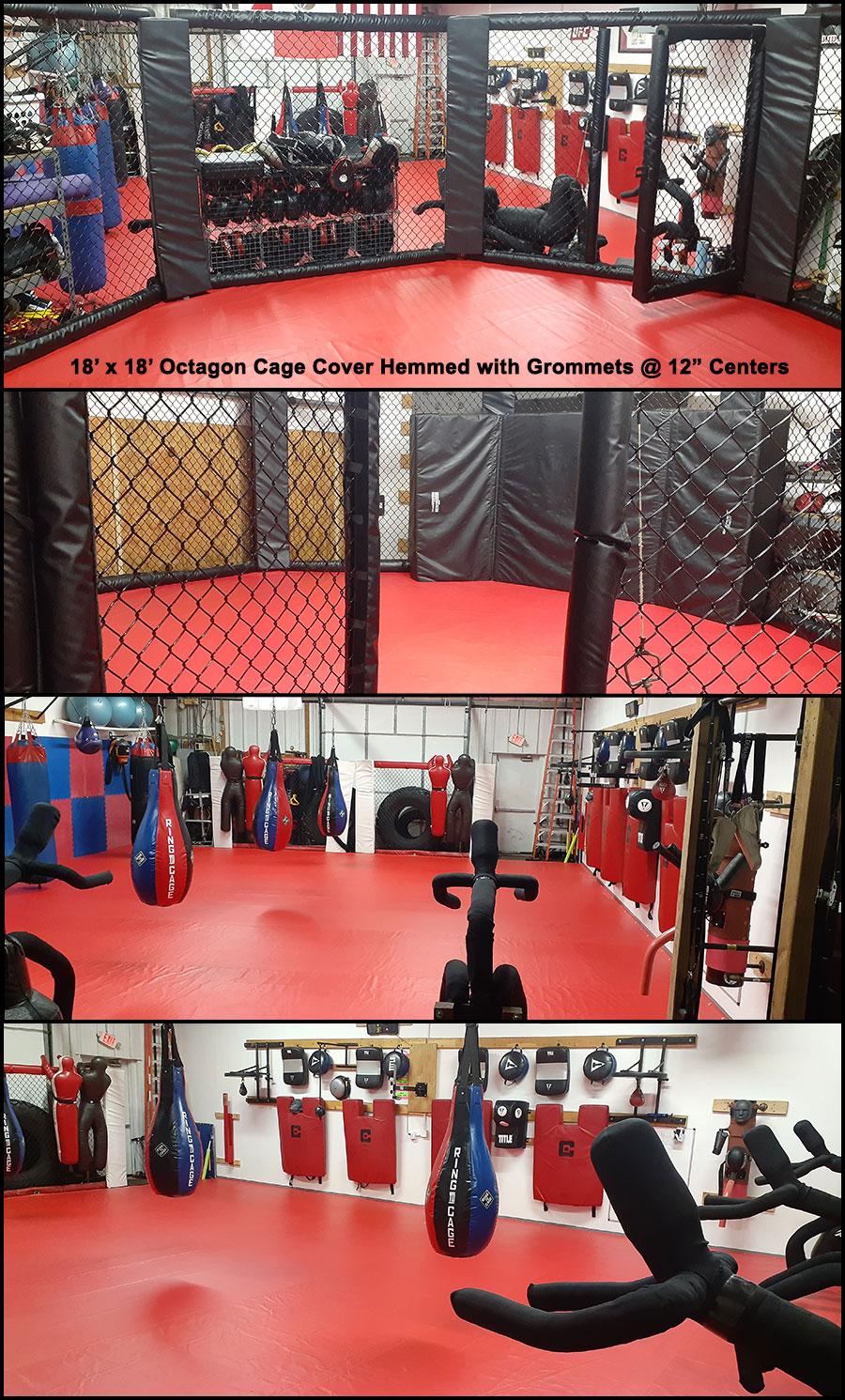 ---
"Cover is down and fits awesome!!!"
Anu Academy of Martial Arts, Morgantown, WV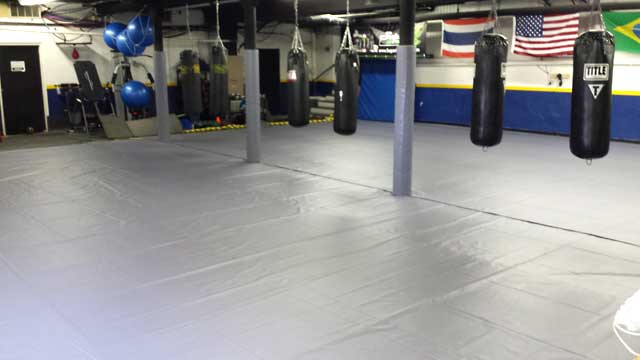 On the floor:
(1) set of 2-pieces sized: 22' x 37' 2" Light Gray ThoroShield 1850 Custom MMA Mat Cover 18 oz/sy coated vinyl w/ Velcro around entire perimeter (other 1/2 supplied as adhesive backed for customer's install on 2x4 frame) & (4) 8" diameter pole cut-outs measured on center from FRONT end (per customer supplied drawings) at 25.5", 157.75", 289.75", & 421.75" on 446" length; with 2" Velcro overlap dead-center thru poles; finished sizing.
On the posts:
33" x 72" Light Gray ThoroShield 1850 Custom Pole Wrapper 18 oz/sy coated vinyl with both 33" edges hemmed only and matched Velcro on both 72" edges (topside/backside) to attach panel as a cylinder shaped enclosure around padded 10" diameter pole.